The multi-stakeholder group
A key element of the EITI implementation process is the involvement of a stakeholder group, where relevant actors are represented. These include government agencies, industry and civil society.
The Norwegian Multi-stakeholder Group is led by Director General Lars Erik Aamot (Norwegian Ministry of Petroleum and Energy).
The multi-stakeholder group has, among other things, adopted drafts of the EITI regulation before it was enacted. The EITI regulation defines who is obligated to report, what should be reported and how this should be done. The multi-stakeholder group has also approved the reports of Deloitte and the Validation Report, which have been submitted to the EITI Board. Members of the multi-stakeholder group are appointed for two years by the King-in-Council.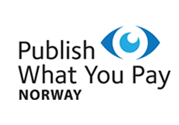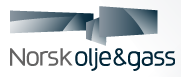 Representatives in the multi-stakeholder group:
Oluf Bjørndal, Stavanger
Deputy: Frode Bøhm, Stavanger
Hilde Røed, Stavanger
Deputy: Carine Smith Ihenacho, Oslo
Karl B. Myhre, Sola
Deputy: Svein Bjørnestad, Stavanger
Lars Harald Hauge, Oslo
Deputy: Jon Jerre, Bærum
Lars Erik Aamot, Oslo
Deputy: Gro Anundskaas, Nittedal
Beate Bentzen, Oslo
Deputy: Stig Sollund, Oslo
Willy Olsen, Oslo
Guro Slettemark, Oslo
Deputy: Gro Skaaren-Fyrsto, Oslo
Mona Thowsen, Oslo
Deputy: Svein Olsen, Oslo
Ola Mestad, Oslo
Amalie Tofte, Oslo
Deputy: Espen Løken, Oslo
Fanny Voldnes, Oslo
Deputy: Linda Skjold Oksnes, Oslo